Guy THINKS He Buys Tickets to Red Hot Chili Peppers. THINKS.
Guy Thinks He Bought Red Hot Chili Pepper Tickets, Makes Huge Mistake
posted by Sam Valorose - 9 hours ago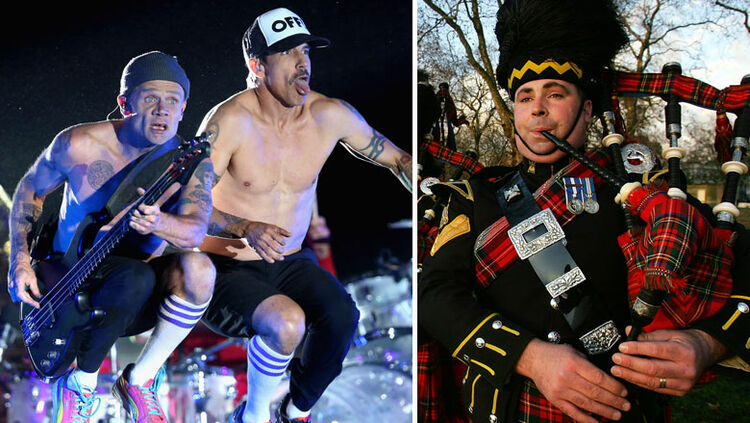 We're always told "remember to read the fine print" as a key to life but no one ever reminds you to re-read the very large print. A Twitter user learned this lesson the hard way when he didn't double check the Red Hot Chili Pepperstickets he thought he was getting a great deal on.
Duncan Robb found a steal for Chili Peppers tickets meant as a Christmas present for his partner and only paid £30 ($41) online. Turns out there was a very good reason that the tickets were so cheap. He realized his mistakeafter flying to Belfast and ended up seeing the 'worlds best bagpipe band,' the Red Hot Chilli Pipers.
Clearly, Duncan should have proofread the tickets because they clearly say "Red Hot Chilli Pipers," who describe themselves as "the most famous bagpipe band on the planet."
Duncan told Storyful, "fast forward a month and we get the actual tickets through the post – brilliant! Up they went on the board – still nobody had noticed my mistake. "It was only until the Wednesday before when my gf wanted to know who was supporting them. She couldn't find anything about the Red Hot Chili Peppers performing in Belfast."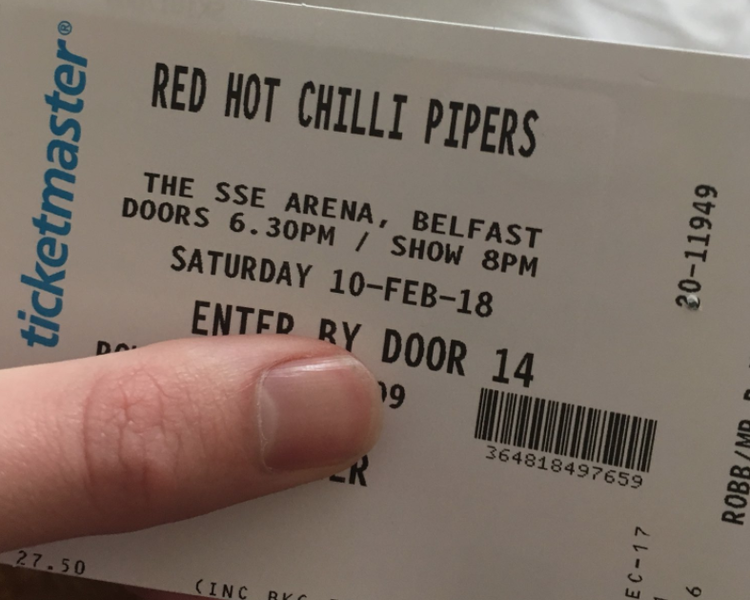 The couple still went to the show and if you're going to see one bagpipe band, it may as well be the Chilli Pipers, who have amassed over 4 million views on YouTube for their cover of Avicii's "Wake Me Up."

Ritch Cassidy
Want to know more about Ritch Cassidy? Get their official bio, social pages & articles on The Wolf 93.3!
Read more